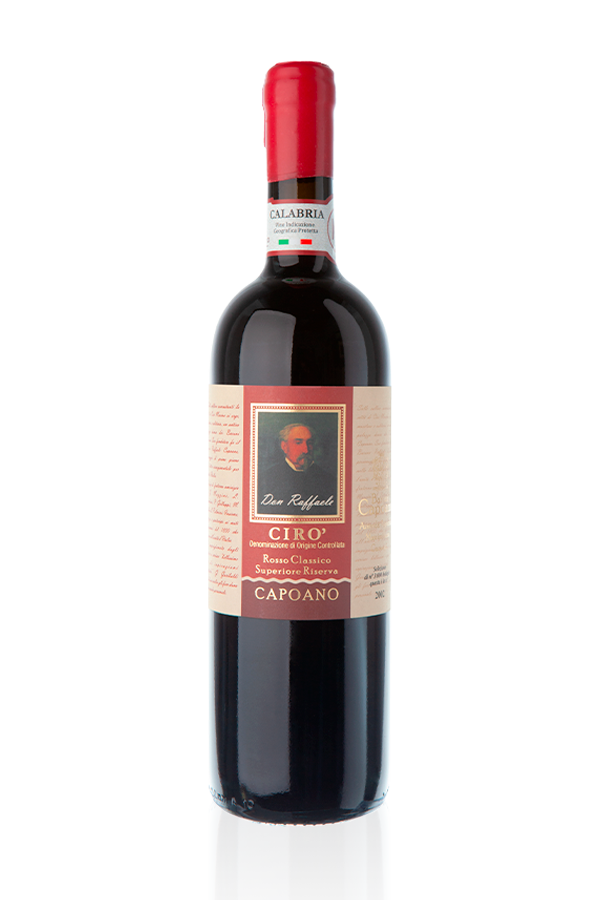 Superior Classic Red Wine Reserve
It is born in the heart of Cirò from an ancient hilly vine: the "Gaglioppo", in old hilly vineyards with low yield of grapes per strain. A wine that brings with it the authority and prestige of the "Baron Raffaele", expert with pen and the laws, who lived in respect of the weak fighting, face to face, for his homeland.
Velvety garnet red wine with dark ruby reflections. On the palate it is a crescendo of sensations. The taste is full-bodied, persistent and enveloping softness, with hints of great impact. It is a "niche" wine produced in limited quantities and available in strictly numbered bottles.
Serving suggestions:particularly suitable with elaborate first courses, game, typical seasoned spicy cheeses and truffle-based dishes.
Production technique:the grapes are allowed to mature on the hillside until the second half of October, then they are subject to a lengthy steeping followed by ageing in steel barrels for at least three years.
IDEAL SERVICE TEMPERATURE
16 – 18°C