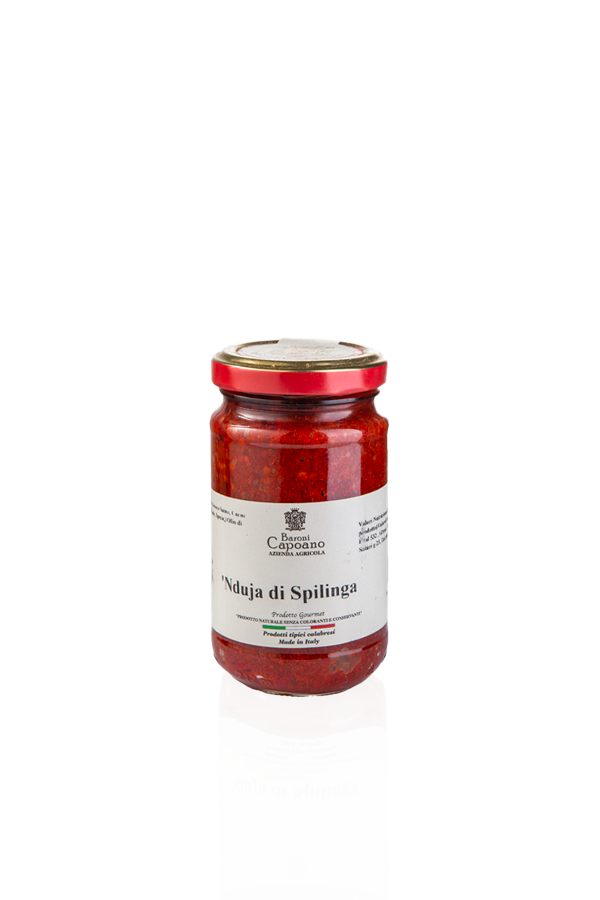 Nduja di Spilinga, a typical Calabrian product based on pork, chilli and olive oil.
Ingredients: 'Nduja di Spilinga 98% (Pork fat, Pork meat, Chili Calabrese 25%, Salt,
Spices), olive oil.
Ideal: on freshly baked bread, on pizza and to flavor your sauces; also excellent for
accompany semi – mature cheeses.
Nutritional values: (Average values for every 100 g. of product), Energy value KJ2199, Protein g. 19.7, Kcal 532, Total fat g. 50.1, Carbohydrates g. 0.3, Saturated fat g. 23, Sugar g 0, Salt g 2.2