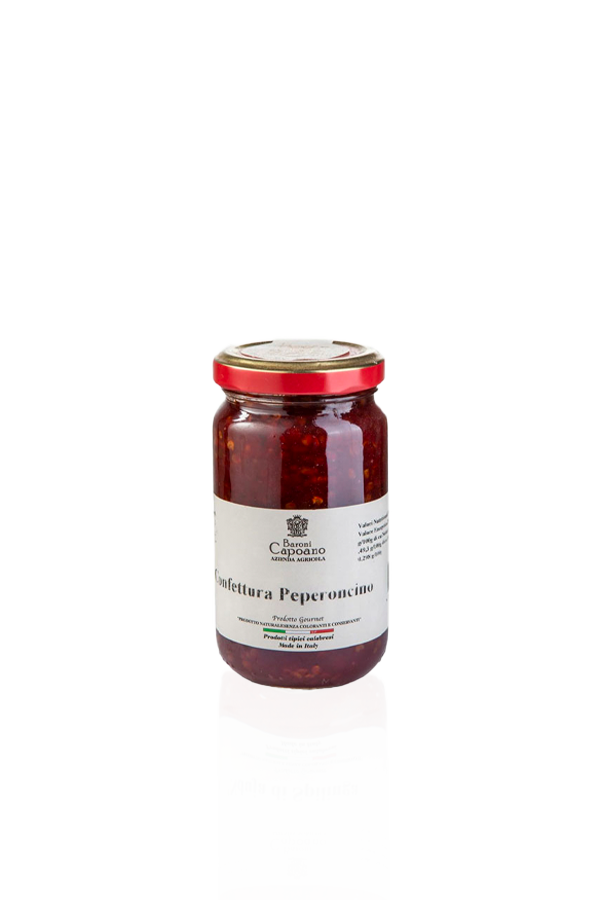 Ideal on semi – mature and seasoned cheeses, on meat and freshly baked bread.
Ingredients: Calabrian Hot Peppers, Sugar, Natural Flavors.
Nutritional values: Val. Energetic 859 kj/100gr. Energy Value, 206 Kcal/100gr. Total Fat 0.3 g/100g of which Saturated, 0.1 g. Protein, 1.4 g/100g Carbohydrates, 49.3 g/100g of which Sugars, 48.1 g. Salt (Sodium x 2.5) 0.298 g/100.